News: MANCIE and LEVEL5 Shows plus new bands coming…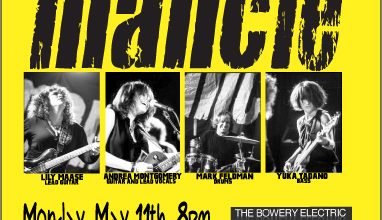 Hey Everyone!
So, Happy Holidays! I've got a lot of cool stuff happening.
First, MANCIE is returning to NYC with a show at the LIC Bar on 1/17/18 at 9pm. If you haven't seen MANCIE get ready for some serious rock. Next, LEVEL5 has a show on 2/21/18 at The Bitter End. 9:30 set.
There are several bands I'm talking to about playing shows in 2018. I can't tell you who they are because the details are not confirmed. But, I can tell you that the musicians are all top-notch so I'm excited to tell you when the time is right. Vague, I know…. but you'll get more details soon!
That's all for now.
MF