Oz Noy to join LEVEL5 as special guest guitarist on April 11th at NYC's The Bitter End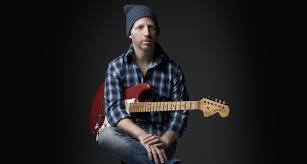 Yup, it was bound to happen. After all, Oz did write a lot of original material for us. So it makes sense. And are we excited? Yup. If you know Oz, you know that he is, in fact, a wizard (I know, I know, but I couldn't help myself). A wizard of guitar that is.
So don't miss this one. It's going to be sick. I promise.
Here are the details:
When: Wednesday, Apri 11th, 2018 at 10:30 pm
Where: The Bitter End, 147 Bleecker Street, NYC, NY
What: Mark Feldman's LEVEL5 featuring special guest guitarist Oz Noy.
Advance Tickets: Buy tickets ($10 each) HERE
See you April 11th!
xxoo
Mark F