LEVEL5 at The Bitter End Wed, 2-21-18 at 9:30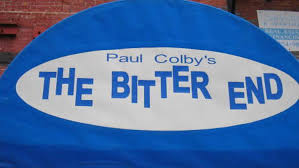 Hey Everyone! So, LEVEL5 is returning to The Bitter End, the legendary Bleecker Street venue in NYC. We'll be there at 9:30pm on Wednesday, 2/21/18.
You can buy tickets here:
When you buy an advance ticket, you'll be given a link to download LEVEL5's debut EP, for FREE. The EP hasn't been released yet, but is coming later this year. It features Oz Noy and Will Lee, so you'll want to check it out for sure.
The show promises some surprises….there are some new tunes that kick ass, so don't miss it!