LEVEL 5 to Open for Oz Noy at The Bitter End on June 5th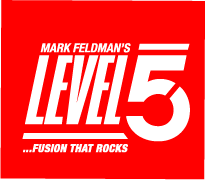 Hey everyone!
I'm excited to let you know that my band LEVEL5 will be returning to The Bitter End for another opening slot with The Wizard of Guitar, Oz Noy!
When: Monday, June 5th, 2017, 9:30 pm
Where: The Bitter End, 147 Bleecker Street, NYC
Come out!! There's going to be new songs and MERCH!